KIRSTIE SIMSON AND CHARLIE BRITTAIN WORKSHOP
Practices that Promote Well-Being, Resilience and Healing in Challenging Times
This workshop will explore strategies and approaches to enhance health and well-being both in and through dance. We will explore how embodied intelligence and imagination offer an innovative framework within which to listen to the body's innate ability and drive towards wholeness, balance, creativity &
healing.
By approaching movement scores and improvisation practices from a holistic perspective, within the creative process we will be considering and integrating topics such as mindset, biomechanics, injury prevention, fascia, confidence, self-talk, body maintenance and holistic wellness.
The sessions will blend practical and theoretical knowledge with a focus on embodied learning that participants can integrate into their own practice, aiming to furnish them with tools to enhance their performance and resilience both in dance and life. We invite participants to employ curiosity and trust as we consider the meaning and implications of a values-driven practice, our inner-guidance systems, and Self-leadership within dance and beyond. The workshop will involve group discussion, movement explorations and, of course, shared dancing, with a view to playfully experiencing different movement states and defining each participants perspective on their personal and artistic well-being, as well as personalised strategies to cultivate and nurture them.
During the workshop we will offer:
– Movement scores practiced both inside and outside the studio – solo and collaboratively
– Theoretical sessions introducing participants to a range of foundational topics considering the physical, mental and holistic aspects of integrated well-being
– Discussions with a focus towards sharing issues of creative well-being, sustainability and growth
– Journaling and other reflective practices including discovering a mantra
An evening practice
– Experiential biomechanics and movement patterns to experience different movement approaches that can be integrated into dancing and daily life.
Level – Open – Offering valuable information for dancers/movement/health practitioners of all
levels
Timetable of sessions:
Thursday
11.00 – 18.00 (11.00 – 13.30 / 15.30 – 18.00)
(On Thursday evening at 7.30pm there will be an option to eat veggie/vegan food together for £6 per head
Friday
13.30pm – 16.30pm / 19.30 – 21.30/22.00 Evening Practice
Saturday
11.00 – 18.00 (11.00 – 13.30 / 15.30 – 18.00)
Evening 7.30pm Performance
Sunday
11.00 – 14.00
* Also available: One-on-One booked bodywork (manual therapy, myofascial release, deep tissue therapy), biomechanics and movement rehabilitation sessions with Charlie – aimed at assessing and treating postural dysfunctions, optimizing movement patterns and addressing pain or injury:
£60 for one hours consultation.
Please contact Charlie directly to arrange or for more information. [email protected]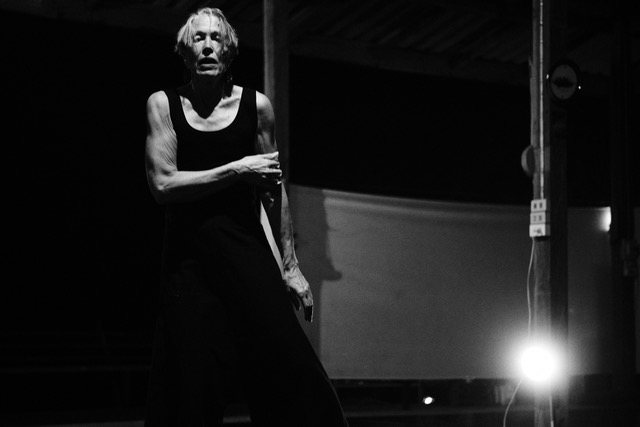 More about Kirstie Simson:
Kirstie Simson (UK) has been a continuous explosion in the contemporary dance scene, bringing audiences into contact with the vitality of pure creation in moment after moment of virtuoso improvisation. Called "a force of nature"; by the NewYork Times, she is an award-winning dancer and teacher who has "immeasurably enriched and expanded the boundaries of New Dance" according to Time Out Magazine. Kirstie is renowned today as an excellent teacher, a captivating performer and a leading light in the field of Dance Improvisation. She recently retired after thirteen years working as a professor of dance at the University of Illinois. She currently resides in Wales and continues to teach andperform in the UK & internationally.
More about Charlie Brittain:
Charlie Brittain (UK) is a dramaturg whose practice is distilled through his work as a dancer, teacher, choreographer and rehearsal director. His passion lies in empowering others to take ownership of their practice and champion their values
through dancing. Charlie continues to perform internationally with dance companies, independent projects and in collaboration with other artists alongside his choreographic work, which looks to the processes and innate wisdom of the
body as a vehicle for learning and a means to extrapolate compositional methods. He is a sought-after rehearsal director and choreographic facilitator working across a range of artistic environments and ventures as well as a passionate teacher, regularly invited to lead classes and workshops for dance
companies, educational institutes and festivals worldwide. He integrates his art with his practice as a bodyworker, sports rehabilitator, musculoskeletal health specialist and integrative health practitioner, specializing in the treatment, rehabilitation and education of dancers and movement practitioners as well as lecturing and examining on higher education programs in the U.K. and Europe.