SAMIR KENNEDY – REUNION & THE ACHING
FRIDAY 1ST SEPTEMBER 8PM (Doors open at 7.30)
We're chuffed to have Samir Kennedy back at Wainsgate performing live upstairs, and showing a film in the chapel.
The Aching (live performance)
The Aching is a song cycle.
The Aching is a gestural experiment.
Death as an archetypal study.
Grief as a melody.
Misery as a choreographic object.
The Aching explores the temporality of grief, the temporality of my grief.
Using folk songs from Great Britain, Ireland, and the United States, it gently lulls us into a fever dream that is at once gentle yet brutal, speaking to the seemingly eternal nature of the human capacity to experience suffering while simultaneously transforming this suffering into creative expressions that transcend, complexify, and, in turn, cancel out certain sufferings.
Creation and performance – Samir Kennedy
Sound – Samir Kennedy
Outside Eye – Simon Vincenzi, Sara Manente, Ghyslaine Gau
Acknowledgments
Simon Vincenzi, Katerina Andreou, Myrto Katsiki, Anne Kezerho, Jean-Daniel Broussé, Ghyslaine Gau, Sara
Manente
Creation supported by
ICI-CCN Centre Chorégraphique de Montpellier Occitanie, Tanzhaus Zürich, Battersea Art's Centre, The Old
Diorama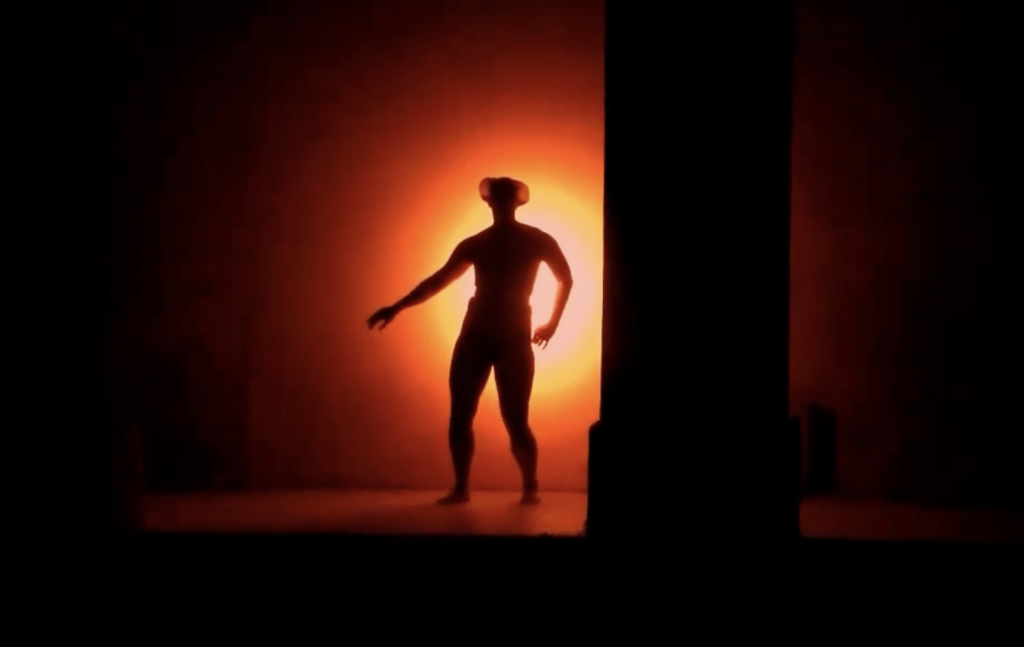 Reunion (video) 23:00
Samir Kennedy and Jame St Findlay
Reunion is a new video work by Samir Kennedy and Jame St Findlay which looks at death and misery in all of its absurd, horrific and mundane manifestations.
We wanted to collaborate on this film as our practices converge around an interest in the construction of and juxtaposition of images of misery and humour and how this pushes our sense of what it truly means to be one of the unlucky sad bastards to still be living on this earth.
Brought together by a mutual appreciation for the absurd, the abused, the bastardised and the beautiful we spent a week trapped within the walls of Agora, roaming around following our nosesand guided by its ghosts. We spent 7 days and nights shooting.
This is the result; a meeting of morbid monsters and miserable men, of multiple worlds and the fissures between them.
Creation supported by
Montpellier Danse, ICI-CCN Montpellier, Arts Council England
PLEASE NOTE: ADULT CONTENT, INCLUDING NUDITY