HOW SHALL WE BEGIN AGAIN – JO FONG WORKSHOP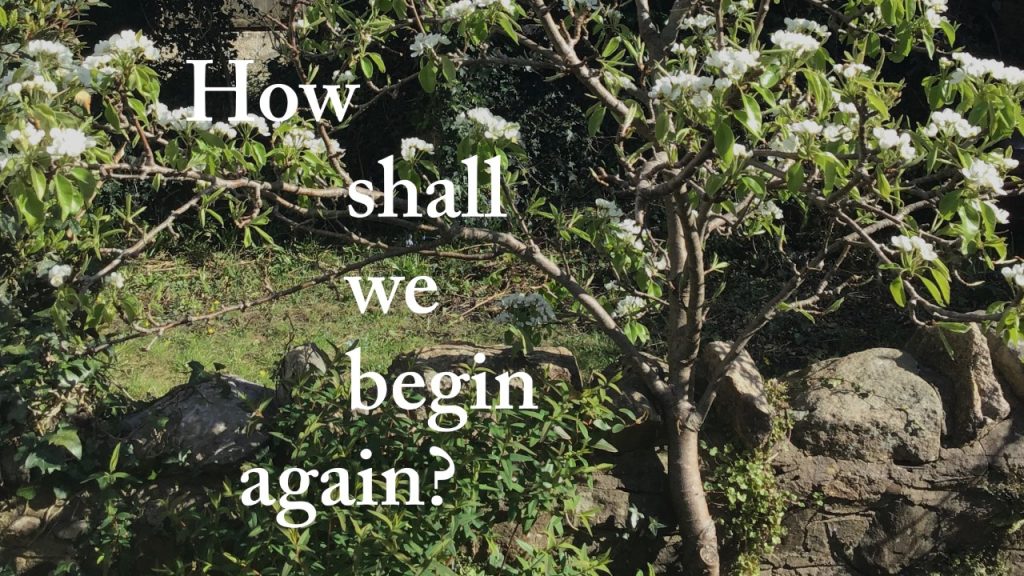 Jo Fong will lead a two hour movement workshop drawing on the preparation and process for a performance called How Shall We Begin Again?
All are welcome.
Jo will guide the session and she will share more about the project as a whole. The workshop is designed so anyone can be involved whether you are a professional dancer, someone who would like to dance or if you simply would like to embark on a process that is about relating to your own body.
Jo lives in Wales and her creative work reflects the need in these times for people to come together. Her artistic practice is an evolving, collaborative approach which puts ideas around belonging or forming community in the forefront.
"What I need might be a sensation, connection, vibration, space, higher ceilings, skipping…part of my joy in being alive, or simply being me, is me in my physicality.
My dancing is changing every day, the dance has changed, no doubt everyone's dance has.
I sense this process is not so much a choreography, but rather, a creative action.
Just a moment,
to be in the moment,
for us to see one another,
to see our difference and practice being in that.
Everyone dances for different reasons, fashions come and go and this particular time has its own difficulties and opportunities. My own study seems to be about finding more moments to be my fullest self, about acceptance, about channeling rage, about taking up space, saying the truth and about returning to a body that has changed. I'm considering how everyone is an artist, how this time needs more experiences that bring us into ourselves and to practice being witnessed in that.
How Shall We Begin Again? Is a performance that involves fifty people. I would describe the live installation as between portraiture, protest and something like a prayer. On its simplest level it's about how we reconnect with ourselves, our bodies and each other."
– Jo Fong
This workshop event is donation based and open to anyone who would like to come. However, capacity is limited so please do book in advance.
Suggested donations:
£5, £10, £15
If you have any questions or access needs you would like to tell us about, please do not hesitate to contact Rob at
[email protected]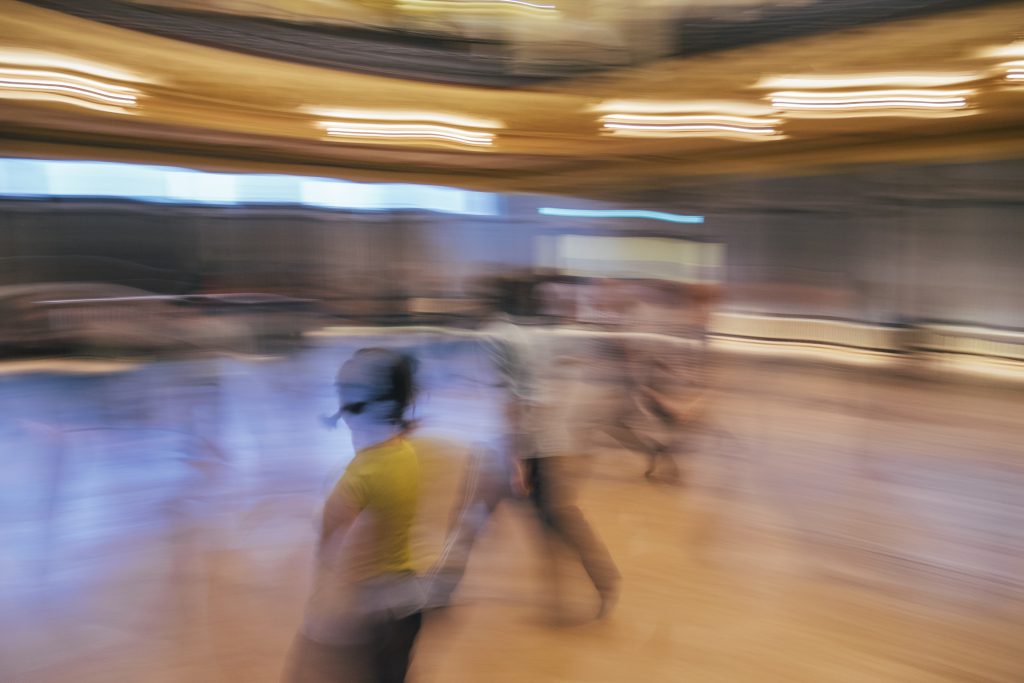 More About Jo Fong:
Jo is a Creative Associate with the Wales Millennium Centre. She has been dancing and making for 30 years and began her career with Rosas, Rambert and DV8 Physical Theatre to name a few.
Recent performances and events; Ways of Being Together, Neither Here Nor There, To Tell You the Truth, Our Land, What Will People Need? Nettles: How to Disagree? and The Sun's Come Out created in collaboration with artist Sonia Hughes. A Brief History of Difference with Das Clarks, Marathon of Intimacies with artist Anushiye Yarnell, Jo contributed to Luke Hereford's Grandmother's Closet at the Wales Millennium Centre and she is currently touring The Rest of Our Lives created with clown and circus maker George Orange.
Ways of Being Together has evolved into an artist-led community creating space and time to reconnect, repair, replenish and explore performance making and co-creation. The annual convergence is layered, centring learning, support, coming out and actioning change.