Workers Memorial Day Gathering Friday 28th April 11.30am-12.30pm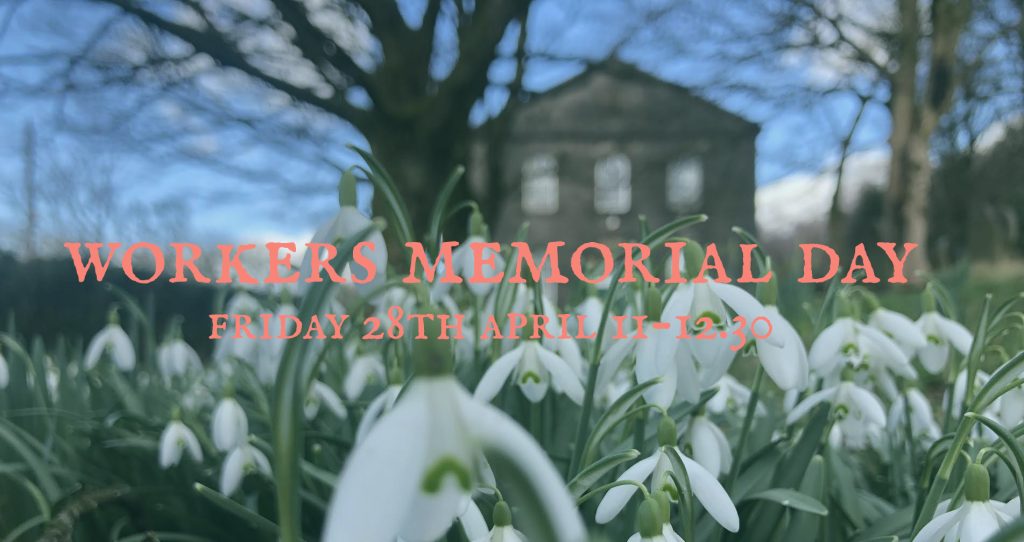 A gathering to commemorate all those who have lost their lives at work over the years; the mill workers; the factory workers; the farm workers; the labourers; and all the front line workers who lost their lives recently during the Covid 19 pandemic.
There will be some brief speeches from Sarah Courtney and Amanda Allen, a poem from Anne Caldwell, a song, and a commemorative wreath will be laid.
You can also find out about plans for the Garden of Lost Workers – a community garden to be created at Wainsgate as a place of remembrance and a tribute to all the workers who have sustained this area over the ages.
More about Workers Memorial Day
here