APPLICATIONS OPEN FOR ROLE OF TRUSTEE
CLOSING DATE: 31 AUGUST 2023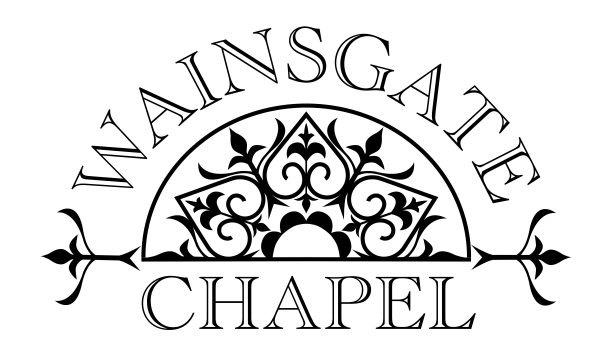 Wainsgate Chapel, Wainsgate Lane, Hebden Bridge HX7 8SF
www.wainsgate.co.uk
email: [email protected]
Wainsgate Chapel is a registered charity.
Registered Charity Number: 1198994
Wainsgate Chapel is a former Baptist chapel hidden away down a quiet track on a hillside just outside Hebden Bridge in the South Pennines of West Yorkshire.
This much loved historic Grade II listed building has a thriving and internationally connected contemporary arts programme with regular concerts, dance performances, open studios, workshops, daily movement sessions and residencies, as well as many other events for the community ranging from exhibitions and film nights to markets and heritage events, which attract and engage with people from near and far. 
Wainsgate is developing a fresh and innovative approach to heritage and culture, bringing history alive and exploring and promoting its relevance to people today. We also believe that nurturing and investing in high-quality, enjoyable and meaningful cultural activities and experiences in the present is a key aspect of ensuring a sustainable future for the building as well as making a significant contribution towards the heritage of future generations. 
Some existing heritage projects include The Wainsgate Graveyard Project developed by local resident Chris Barnett, the Wainsgate Remembered photographic archive and an ongoing aural history project which contribute to different free public events throughout the year. 
Our programmes bring large and ever growing numbers of people together from the local area and from much further afield in inclusive, thought-provoking and life-affirming events.
The building is currently owned by the Historic Chapels Trust who are in a moment of transition. HCT will close operations at some point in the near future, and their chapels will be passed into other hands.
At Wainsgate, the day-to-day management of the building continues to be conducted by an enthusiastic, dedicated and growing group of local volunteers with an impressive portfolio of skills. In 2022, the group became incorporated as a Charitable Incorporated Organisation named "Wainsgate Chapel". Their new status, along with a steady, and solid progression towards becoming organisationally and financially independent and sustainable, puts the Wainsgate Chapel Charity in a really good position to become custodians of the building. This step change will herald an exciting new beginning and onward journey for Wainsgate Chapel.
And we have exciting plans for the future; including developing and expanding our programme of events, initiating potentially significant building works which will make the building fully accessible, and the creation of a "Garden for Lost Workers" – a national memorial to remember all those who have lost their lives at work or from work-related illnesses.
Charitable objectives and vision
Our charitable objective is:
"To advance the education of the public in the historical and cultural significance of Wainsgate Chapel by the provision of:
a range of heritage, musical and artistic events highlighting the heritage and cultural significance of Wainsgate Chapel
[b] the day-to-day running and maintenance of the Grade II Listed Wainsgate Chapel."
We want Wainsgate Chapel to continue to be a thriving cultural centre for the community of the Upper Calder Valley and beyond, renowned for hosting an inspiring, engaging and inclusive artistic and educational program.
By creatively engaging the public in activities through which they inhabit, enjoy and learn about the heritage and cultural significance of the building and its place in the lives of local people and the area, as well as engaging with and investing in its sustainable future, we want to increase creativity, connection and community.
Our trustees' principal responsibilities are as follows:
Making decisions as to how Wainsgate Chapel is to be run, in accordance with our constitution.
Ensuring that the resources of Wainsgate Chapel are applied exclusively in pursuit of our charitable objects.
Acting in the best interests of Wainsgate Chapel at all times.
Managing any conflict of interests which may arise from time to time.
Our trustees meet once each month, together with the committee of Wainsgate Chapel.  The committee is made up of volunteers who assist the trustees in running the charity, acting under the supervision of the trustees.
We are presently seeking one or more trustees with significant experience and expertise in the following areas:
Fundraising, in particular in an arts / heritage context.
Managing organisations and leadership, in particular in an arts / heritage context (experience of change management also welcome).
That said, we are open to applications from all interested persons who would like to join our team and help us to take our vision forward.
By 31 August 2023, please send to the secretary of Wainsgate Chapel ([email protected]):
a copy of your CV; and
a statement of no more than 500 words explaining your motivation for applying for the role of trustee and the skills, experience and any other qualities you would bring to the role.