CHARLIE FORD & LUCY SUGGATE
PRESENTED BY HEBDEN BRIDGE ARTS AS THE OPENING EVENT OF OPEN SPACE 70
THURSDAY 13TH JULY 8PM TICKETS £7-£10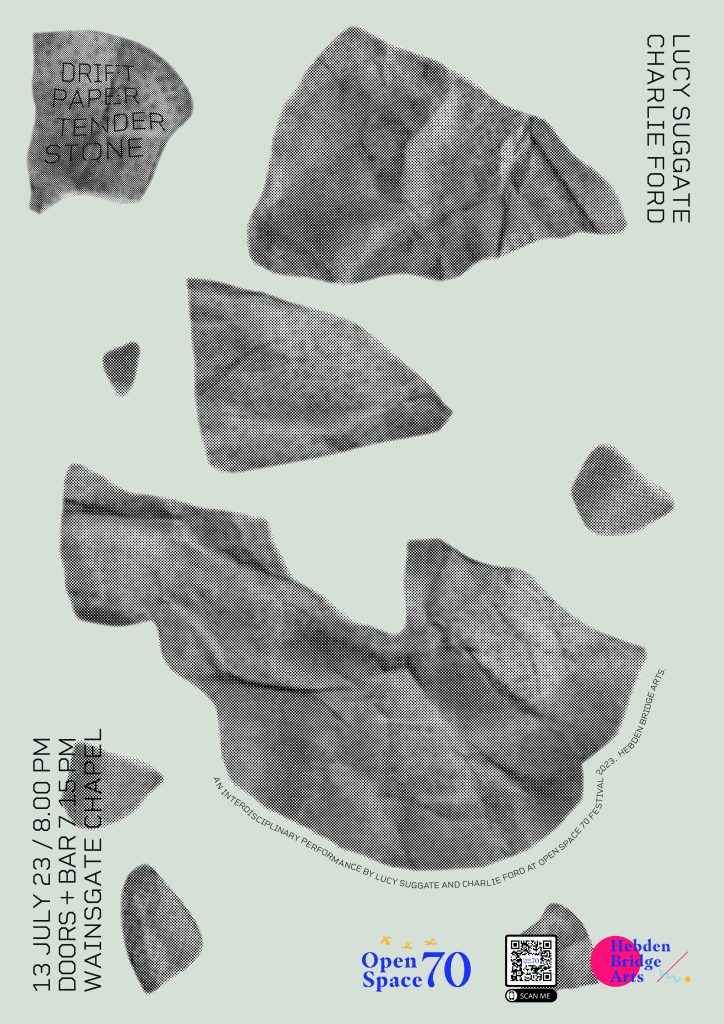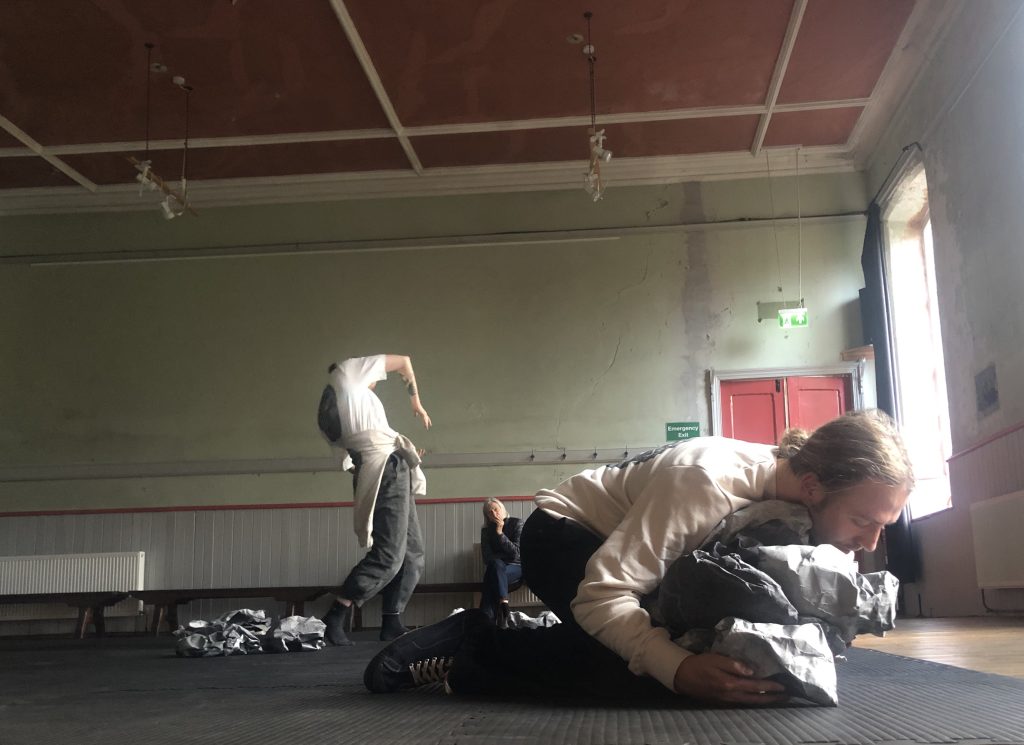 For the last 12 months resident artists Charlie Ford and Lucy Suggate have been undertaking collaborative studio-based research, bringing together Charlie's practices of image and object making into orbit with Lucy's movement research. 
One of the many starting points has included the visualization of iterations of stones. At this moment their practices are connected around making, arranging and moving with paper stones, as a way to understand a process of physical de-petrification and searching for tenderness in difficult spaces. This research culminates in DRIFT PAPER TENDER STONE, a performance installation for Wainsgate Chapel.
Alongside the performance installation, Charlie and Lucy will also be exhibiting past individual works throughout the Wainsgate building that they feel support and contextualize their current collaboration.