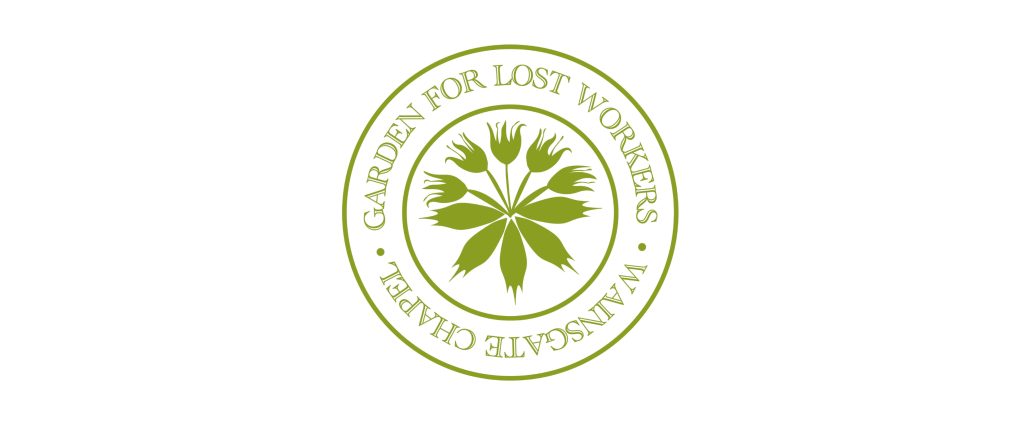 A community memorial garden at Wainsgate Chapel
Remembering the lost workers
Wainsgate Chapel is in the process of planning an important and beautiful new garden. A place of remembrance to the many people who lost their lives as a consequence of their work.
The new garden at Wainsgate will be dedicated to the lives of the mill workers; the factory workers; the farm workers; the labourers; and all the front line workers who lost their lives during the covid pandemic.
The garden will be set in the grounds of the chapel, here in the heart of the Calder Valley, a landscape shaped by the hands of generations of skilled working people. It will be a gentle, calming space for everyone to come and remember the people who lost their lives whilst at work.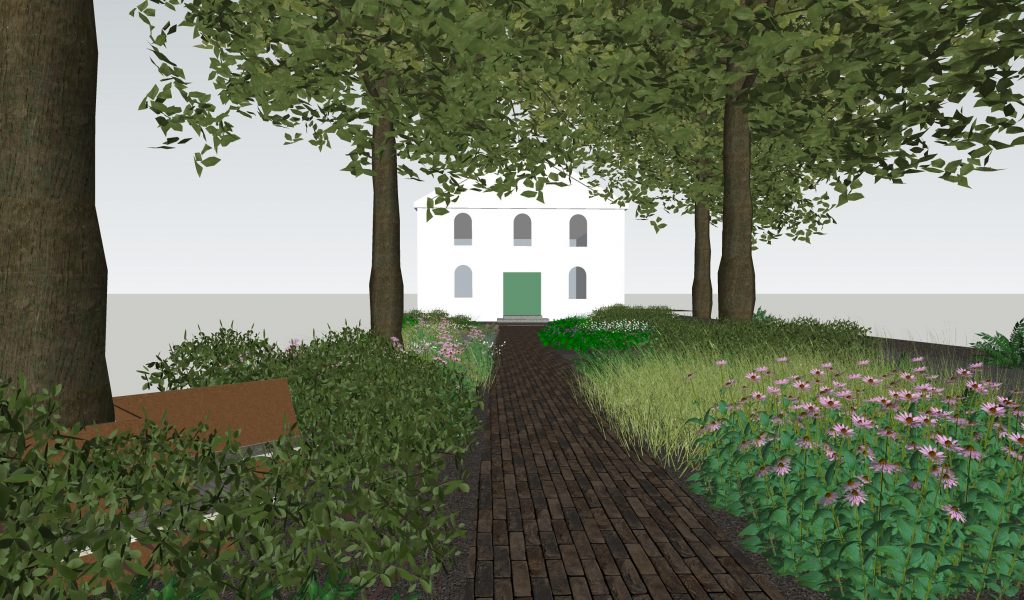 Included in the garden will be:
A point of focus for gathering and rememberance
*
Nature inspired planting for year round colour
*
Wildlife friendly habitats
*
New safer paths with better access for wheelchairs
*
Seats for private reflection and gatherings
*
A rill water feature
*
Reinstating an outdoor toilet block
Work on the Garden for Lost Workers is planned to start in Spring 2024.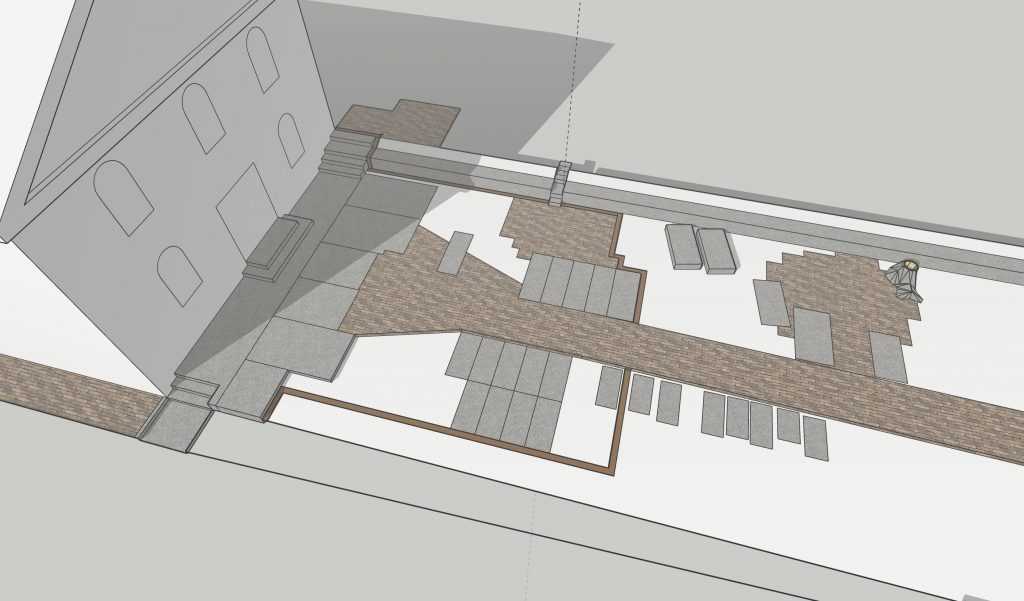 Why a garden for lost workers?
Every day, across the world, people lose their lives in accidents at work. For many it's a risk that comes with the job, and it can be particularly hard for the loved ones and dependents who are left behind.
Here, in this new memorial garden we want to create a very special, calm and peaceful space for all to come and remember the lives
of the working people who are no longer here.
The garden will be constructed using traditional materials sourced in the area working with the skills of local people to design and construct it.
It will include a water rill to symbolise the major role that water has played in shaping both the natural and industrial landscapes of the valley.
Visitors will be invited to plant a wildflower, so that the memory of a loved one might live on at Wainsgate.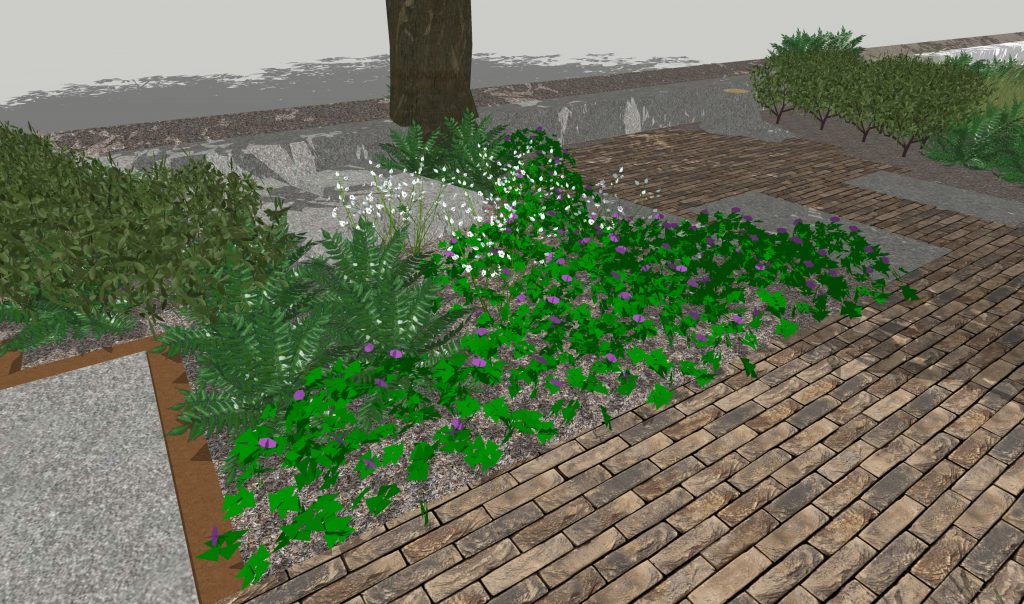 Wainsgate Chapel is already an important site for some of Calderdale's wildflowers and wildlife and the garden will enhance this habitat with a carefully selected mix of local plant species and complementary garden plants – all chosen for their beauty and ecological value to wildlife.
Old uneven paths will be replaced with new solid surfaces to make it easier for everyone to use. Including better wheelchair access to the memorial garden and safer access to seating.
Friends of Wainsgate Chapel are extremely excited to be working with local garden designer and author Jack Wallington to design and develop the new garden.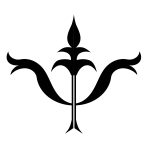 Poem for Workers' Memorial Day
Grace Newell, great grandmother, cotton weaver,
Herbert Clarke, great grandfather, cotton sizer.
My family were Tod mill-workers, signing
to each other, deaf from the looms' clatter.
At the same time, seven Wainstall Waifs were
buried in Luddenden Dene. Child labourers
who worked a regulated nine-and-half-hour day;
a 56-hour week. Aged eleven.
Those nimble, Liverpool girls yearned
for their mothers and salt-blown city,
on their hands and knees – under the oily
machines of weaving sheds.
Half a century on, a woman never understood
the danger of Acre Mill. Gently washed
her husband's overalls with carbolic love.
Contracted cancer from the dust.
Eight members of the foreman's
family (all with scarred lungs) hugged
their father, covered in white powder,
a time-bomb blooming in his chest.
Their neighbour was up on the rim
of the moors when his tractor tipped
over. He listened to the curlews and cried
for help. A limb crushed.
There's a snowdrop garden planted
with care at Pecket Well, a modest plaque
and contemplation bench; a lethal dump
is capped; our woods singing with wrens.
Today, we've learnt to love the understated
beauty of a stone rill that took water from
reservoir to mill. Wainsgate alive with the promise
of wood anemones and astrantia.
We remember the loved, the rubbed-out.
Shoulder to shoulder with bus drivers, shop workers,
hospital porters, Covid coursing through
the world's lungs. The rubbed-out.
Hybrid orchids bloom each year
where Acre Mill once stood.
Purple trumpets of hope
dotted in tussock grass and heather.
Anne Caldwell ©2022