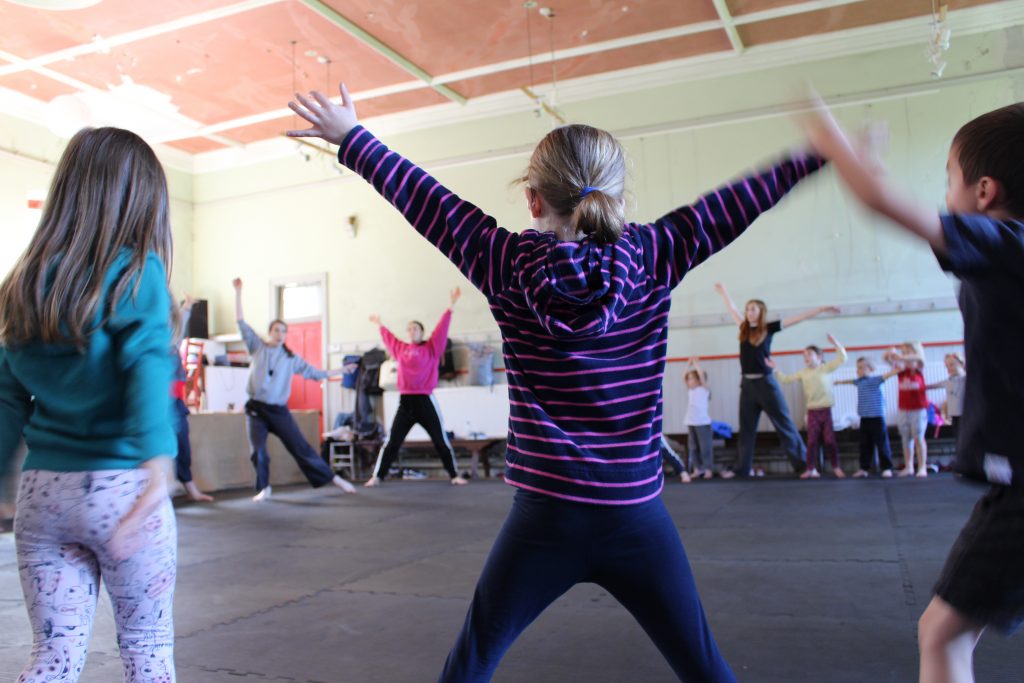 Improplay Project by Katy Hewison brings together young children, dance artists and educators in creative, reflective spaces exploring dance improvisation and effects on learning.
In September 2021 the Improplay Team will move into the second phase of Arts Council England funding, focusing on in-person creation and development time with early years children (4-6yrs) across Yorkshire in rural and urban areas. 
This follows on from a research phase held earlier this year connecting both online and outdoors with children across the UK & Internationally. Improplay Values collaboration, integration and allowing physical and imaginative potential in each individual to thrive. 
The team can't wait to be at Wainsgate Dances in September to connect with local children & teachers at Old Town Primary School.

If you are interested in hearing more email:

[email protected]

(or follow on socials @katyimproplay). 
Images from Improplay's last visit to Wainsgate working with Old Town Primary School children in 2019