WAINSGATE DANCES RESIDENCIES
"Wainsgate dances gave me a much needed space to experiment with ideas in an unprecious, generous environment, the space, the people and in gorgeous countryside for beautiful walks. The studio is an inspiring space, comfortable and light. I was able to really go into a process without any pressure. A rich and meaningful experience. Thank you!!!"
Florence Peake
At the heart of Wainsgate Dances programme are its artists residencies. The artists, ideas, interactions with other artists and local audiences generates a huge amount of creativity and engagement.
Our residency programme sees a diverse selection of artists come to research and explore their work – often at a a crucial early stage in its development. Wainsgate – located as it is, down a quiet track with views of the surrounding hills, offers a concentrated, peaceful and supportive space in which to begin a creative process away from the distractions and pressures of the city.
Resident artists often share this work in informal showings to get a sense of how it feels to put some first ideas in front of friendly and curious eyes. Sharing the work in this way also gives local residents opportunities to engage with dance and choreographers as their work is being created, and offers a great window into how, why and for who dance work is made.
Artists in residence have included:
Markéta Stránská; Kate Brown, Seke Chimutengwende, Katye Coe, Vanessa Grasse, Hannah Buckley;  Alexandrina Hemsley, Wendy Houstoun, Samir Kennedy, Bun Kobayashi, Nicola Singh; Leah Marojević, Florence Peake, Bakani Pick-Up, Anushiye Yarnell; Theo Clinkard; Roberta Jean; Claricia Parinusa; Neil Callaghan; Janina Rajakangas; Lucy Suggate; Gillie Kleiman; Crystal Zilwood; Grace Surman; Jane Mason
These residencies have been made possible, at different times by the support of Arts Council England, Sadlers Wells and all those who danced and donated through Open Practice Online.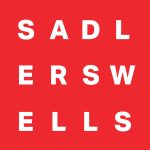 "Wainsgate is a brilliant context to make dance work in and I cherish my time there. Whether you are working alone or with collaborators, in the context of the UKs dance ecology, Wainsgate
Dances provides a much needed space for reflection and intensive practice with few distractions."
Roberta Jean – residency artist