SAME ROOM SAME TIME
JANE MASON AND GRACE SURMAN
SATURDAY 11TH MARCH 7.30PM
VERY SORRY TO SAY THAT, DUE TO THE ADVERSE WEATHER CONDITIONS, WE ARE CANCELLING TOMORROW'S PERFORMANCE OF SAME ROOM SAME TIME.
WE WILL BE RE-SCHEDULING FOR THE FUTURE SO KEEP AN EYE OUT.
ALL TICKETS WILL BE REFUNDED WITHIN TWO WORKING DAYS.
SO SORRY TO ALL OF YOU WHO WERE LOOKING FORWARD TO THE PERFORMANCE, BUT IT WILL BE BACK!!
"Jane & Grace are an absolute joy to watch. Their performance was playful and moving…it felt spontaneous yet considered at the same time – which is not an easy balance to strike…It was magnetic!"
Naomi Turner, Exeter Phoenix Programmer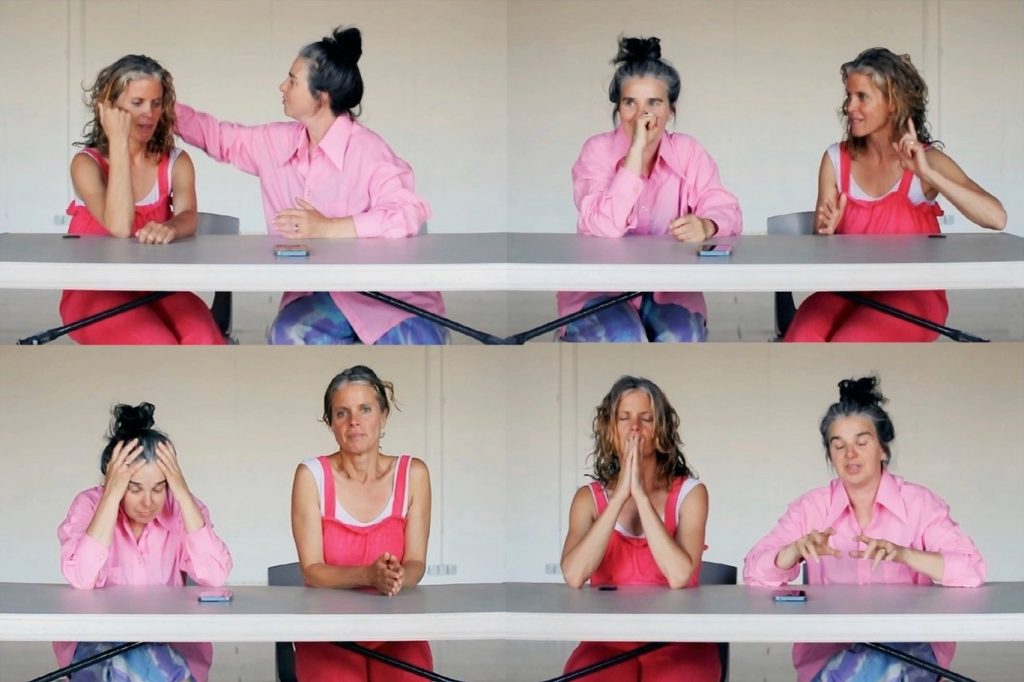 In 1984, the artists Linda Montano and Tehching Hsieh lived together for a year on the ends of a length of rope. This was real, it really happened; they kept to their promise, their contract.
Investing in a friendship, an art friendship, a life friendship; what can a conceptual pursuit hold in these impossible times?
This performance work is from a new collaboration between Jane Mason and Grace Surman who have made work for 25 years in contemporary performance, but have only just met.
They will be in the same room at the same time, unraveling the complexities of negotiating the other, and what they choose to reveal of themselves.
The intriguing nature of this work from an audience member at the premiere, is "its courageous fragility. It sometimes feels like it could dismantle at any moment, but it doesn't, and this feels like artists who are really dealing with the collision of the live and the fictitious, whilst making me giggle throughout!"
Running time 60-70 minutes, no interval.
Created and Performed by Jane Mason and Grace Surman
Supported by Exeter Phoenix, Déda, Quarantine and Wainsgate Dances.
More about the performers at jane-mason.co.uk and gracesurman.com